Senior Staff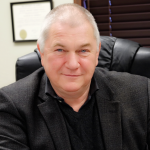 Michael G. Seniuk Jr. CPA, CA – Managing Partner
Mike Jr. obtained his Chartered Accountant designation in 1982 in the Province of Alberta and has over 30 years of experience in all areas of public accounting having joined the firm upon obtaining his designation. Mike enjoys golfing in his free time Mike Jr. is the managing partner and training principal for the firm.
E-mail: [email protected]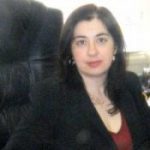 Laura Marcato CPA, CA – Engagement Partner and Corporate Manager
Laura obtained her Chartered Accountant designation in 2004 in the Province of Alberta and has been with the firm over 15 years. Weather permitting – Laura enjoys biking to work. She has worked in all areas of the practice during her time with the firm and is responsible for the firm's CPA training program.
E-mail: [email protected]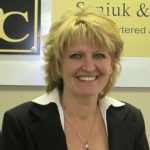 Francine Charchuk – Personal Tax Manager
Francine has been with the firm over 25 years and has worked primarily in the areas of personal tax, T4 and T5 preparation, and assisting client with bookkeeping issues. In her free time, she enjoys spending time at her summer home.
E-mail: [email protected]
Technicians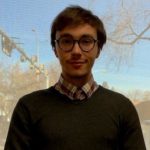 Anders Carlson – Junior Staff Accountant
I am a recent graduate from the University of Alberta and joined Seniuk & Company in December 2019. I recently obtained my Bachelor of Commerce in accounting on November of 2020 and am currently a CPA candidate. Something unique about me is that I ran my first half marathon in South Korea in 2020 and   want to train to run another one. I am passionate about accounting and business and love to see how a business can grow and seeing how all the numbers and hard work come together. I am excited to meet you and work with you.
E-mail: [email protected]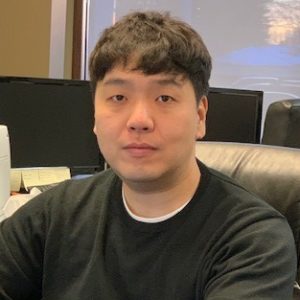 Steve Ha – Junior Staff Accountant
Hi! My name is Steve Ha. I immigrated to Canada in 2012. I went to University of Alberta and received my commerce degree in 2017. I worked at two part time jobs while maintaining good standing at school. I am currently in the CPA program and am planning to write the CFE in September of 2020. I joined Seniuk & Company in January 2020. Before joining Seniuk & Company, I worked both in public practice and industry. When I am not in the office, I enjoy watching movies and spending time with my friends.
E-mail: [email protected]
Retired Partner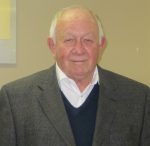 Michael Seniuk Sr. CPA, CA – Retired Partner
Mike Sr. obtained his Chartered Accountant designation in 1960 in the Province of Saskatchewan and is the founding partner at the firm. Mike has over 50 years of experience in all areas of public accounting and specializes in municipal accounting and estate planning at the firm.
E-mail: [email protected]