COVID-19 Individual and Business Updates – Our website is updated frequently for Government tax relief and initiatives resources that we hope will be helpful during this challenging time.  Click here for Businesses and here for Individuals.
Our office remains open and we are able to provide services 100% virtually through our client web portal.
"Our Mission is to provide clients with superior tax, accounting, auditing, and consulting services by implementing practical solutions for our client's diverse needs."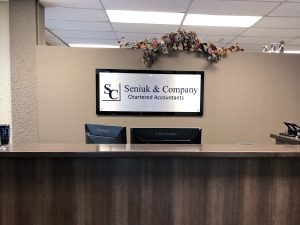 Vigilant bookkeeping and accounting are critical when it comes to the success and viability of your business. We utilize cloud-based technology to create streamlined efficient accounting processes. Technology is constantly evolving so we are always vetting new cloud-based applications for client integration.
Our office can help you with personal tax preparation and a full suite of business services including the corporate, not-for-profit, and government sectors.
If you are interested in any of our services, please call our office to arrange a free initial consultation at 780-482-3431 extension 301.
We are an Advanced Certified Quickbooks Online ProAdvisor Firm with over 10 year experience and a Bronze Certified Leanlaw Accounting Pro.